Regular price
$50.00 NZD
Sale price
$45.00 NZD
Unit price
per
Sale
Sold out
A nifty little pouch designed to carry a phone, GPS, PLB or similar sized item. Mounts to a variety of places thanks to the laser cut attachment panel with a myriad of mounting options. A simple Velcro flap secures the contents nicely while keeping it quick and easy to access.
In stock and ready to ship.
Current colour options
View full details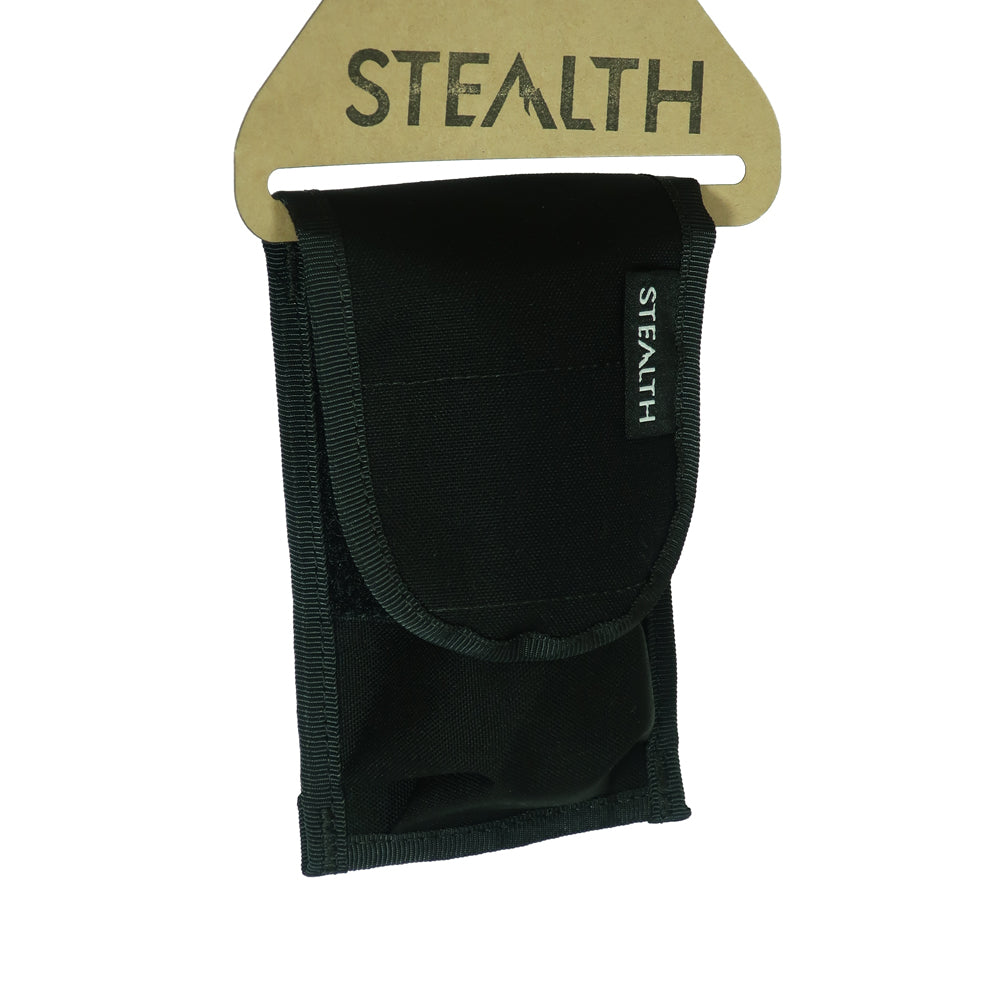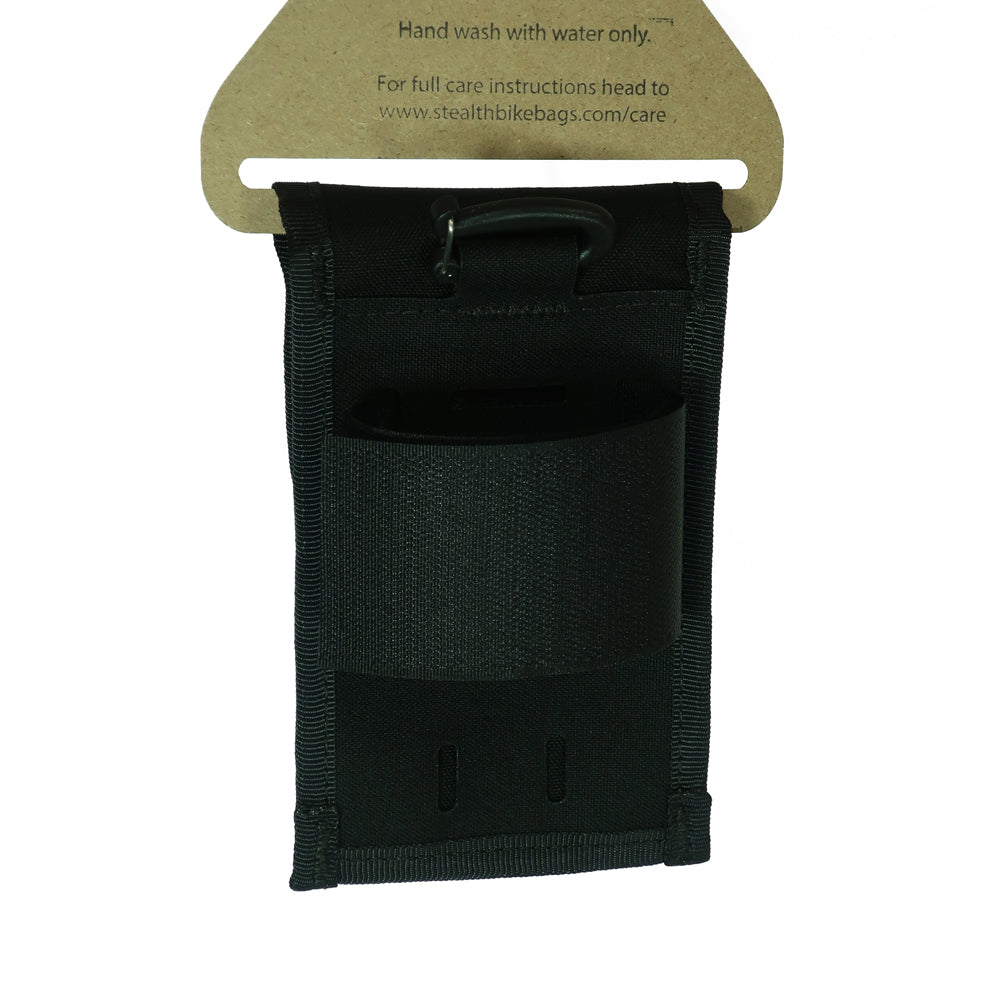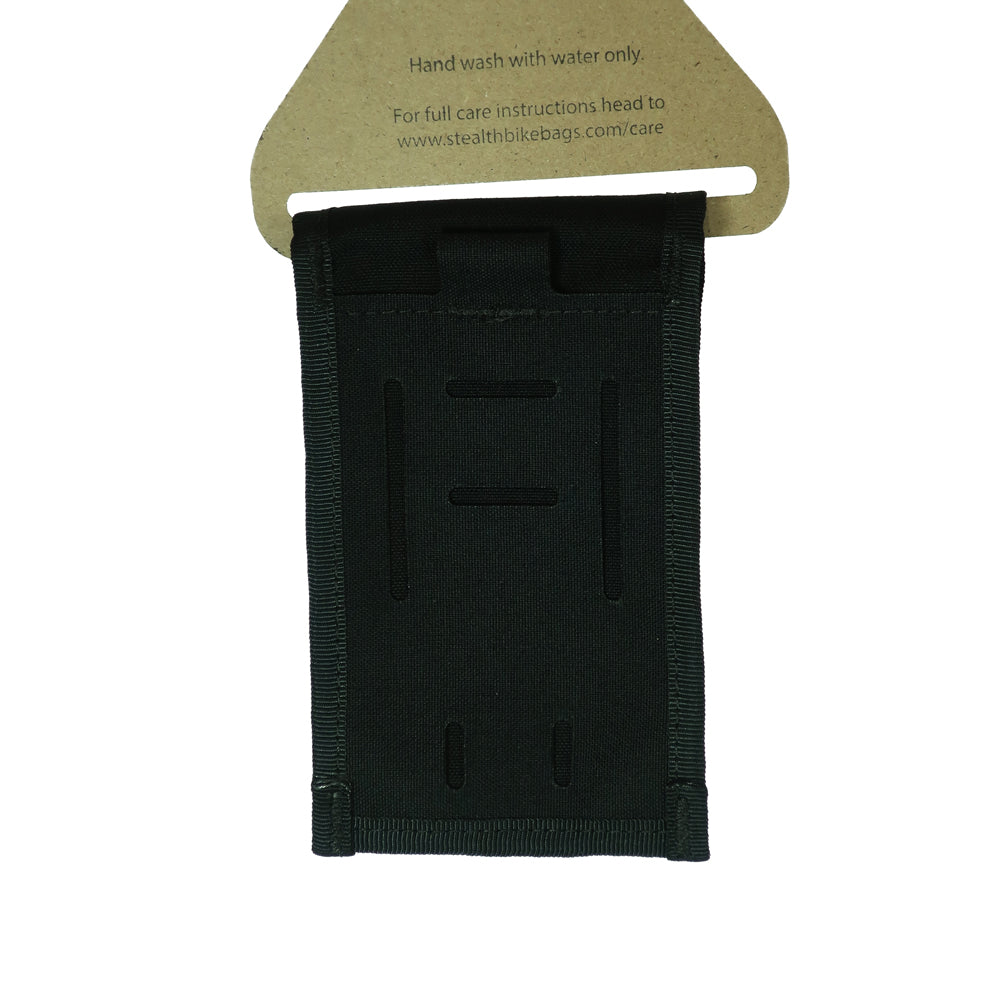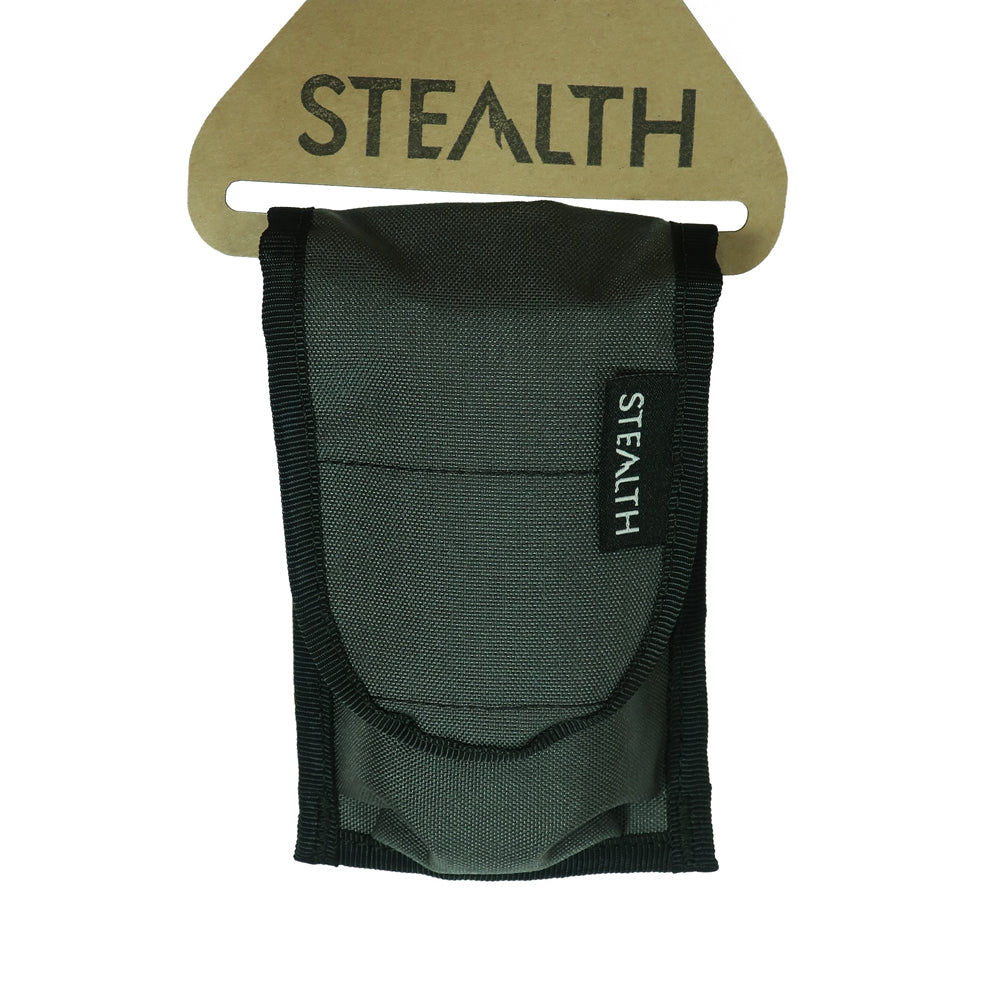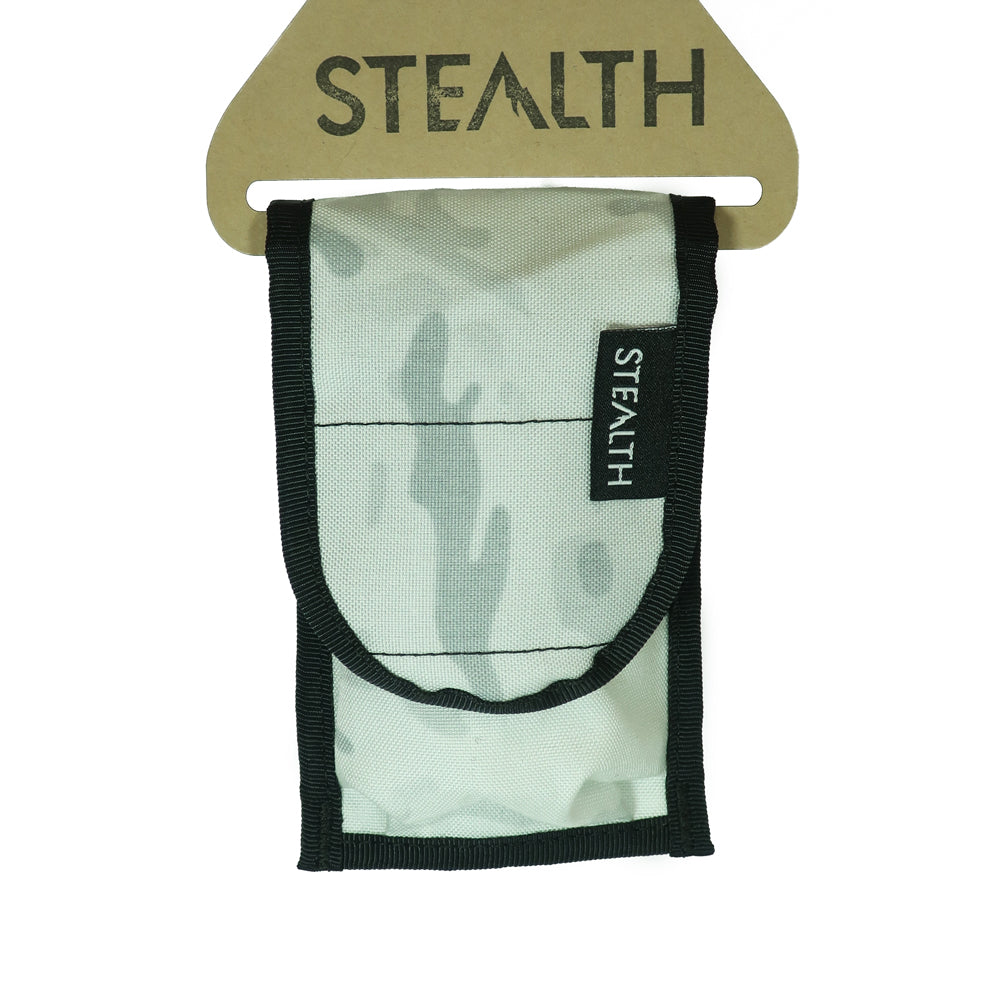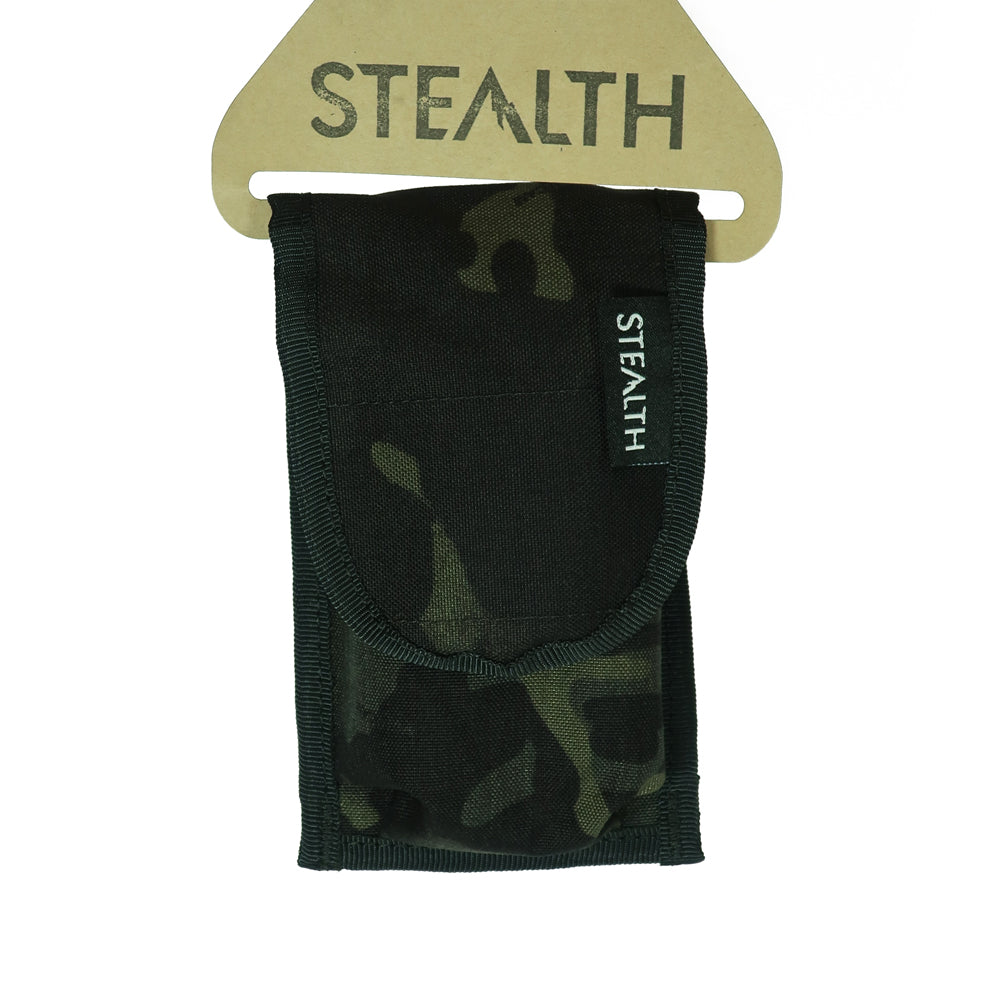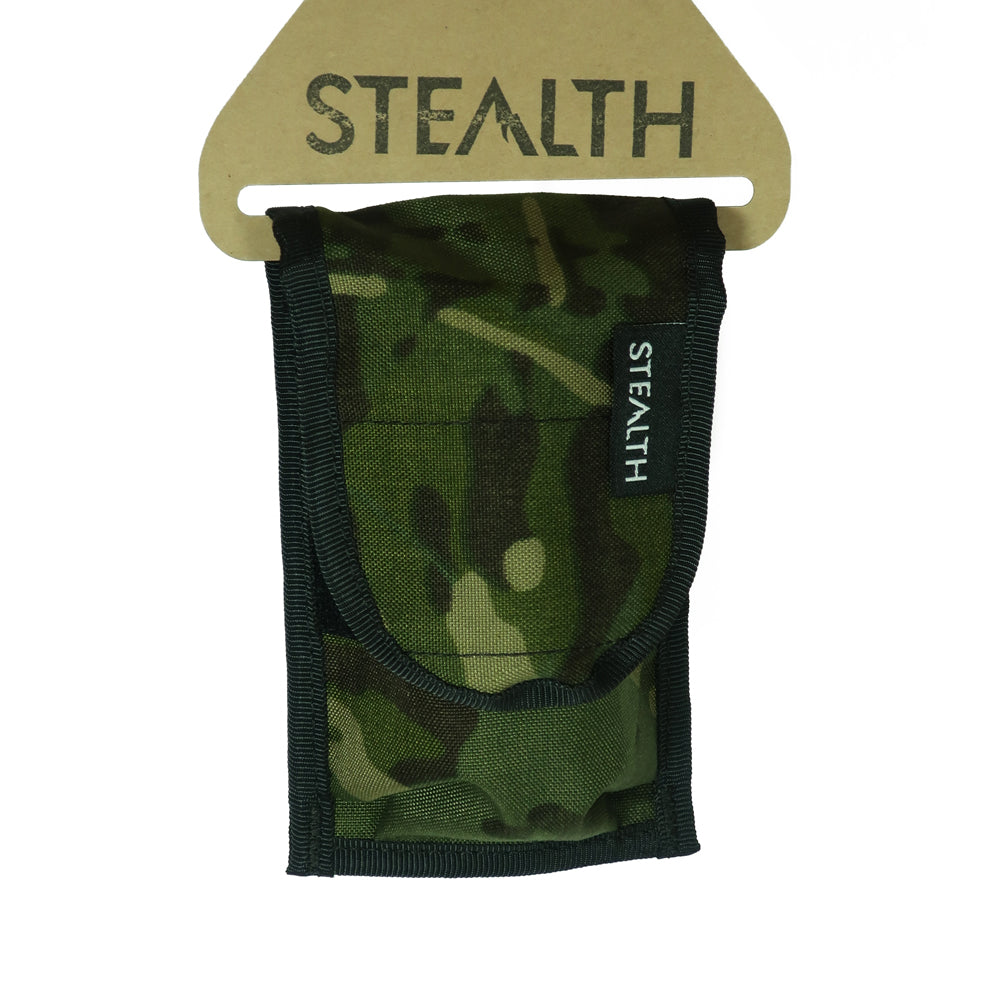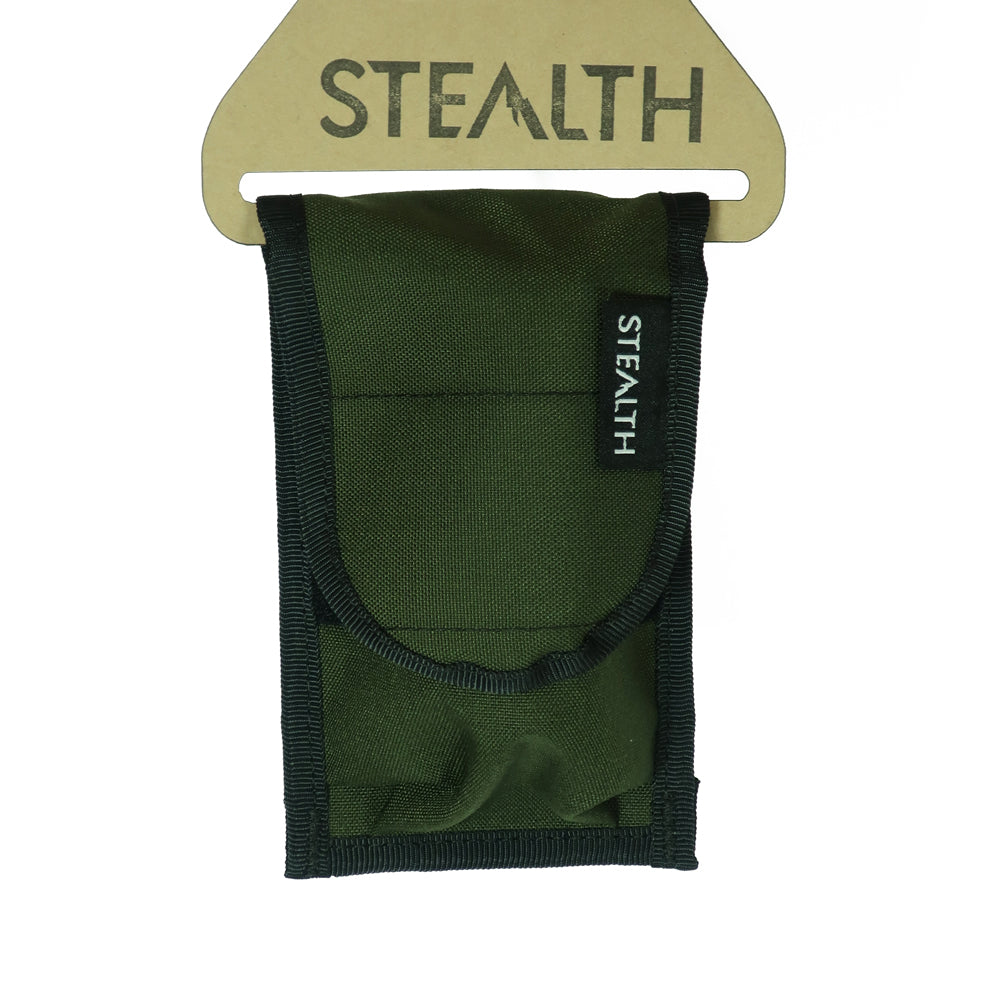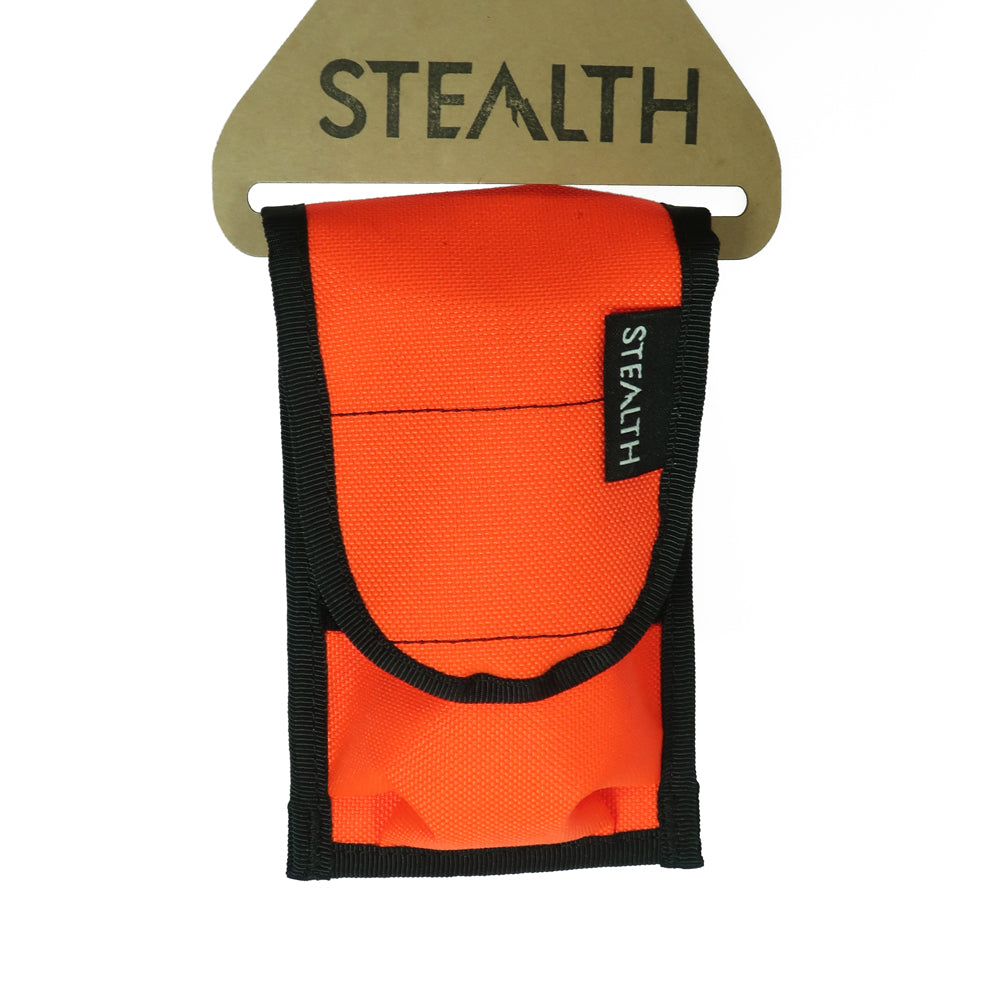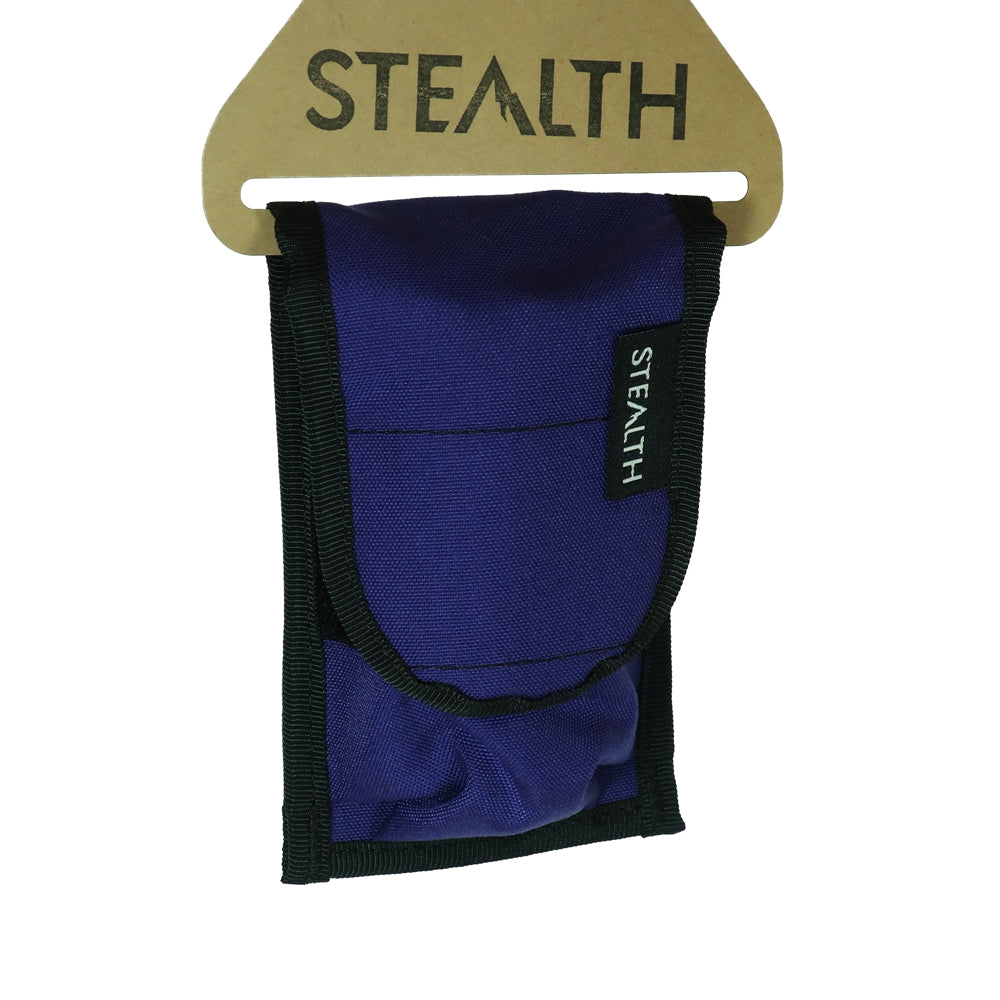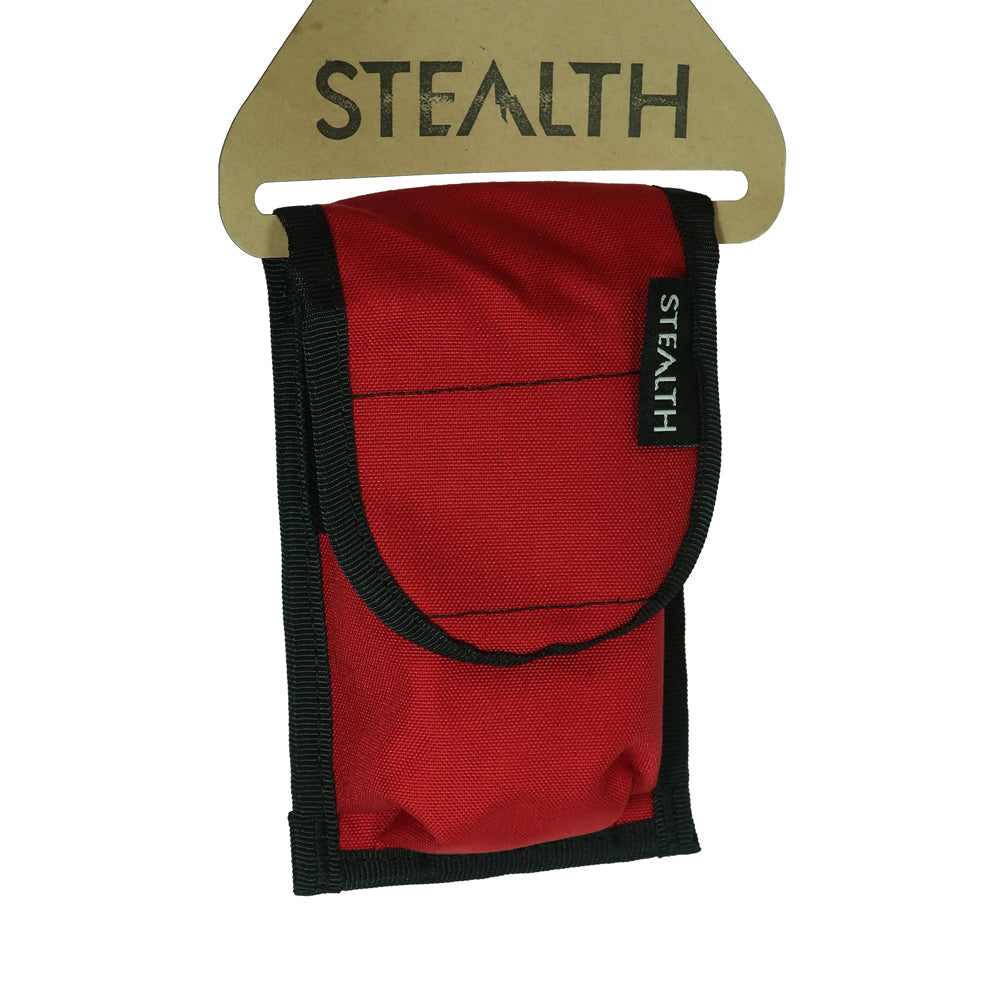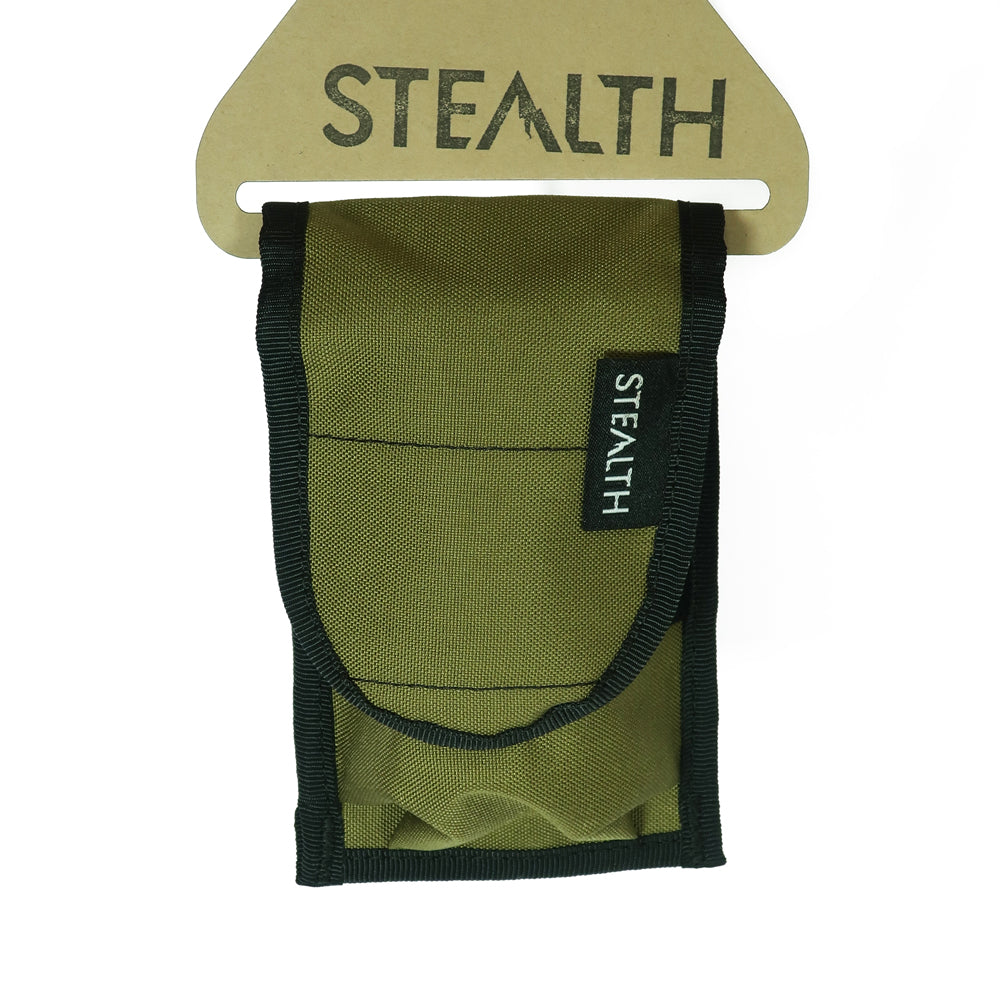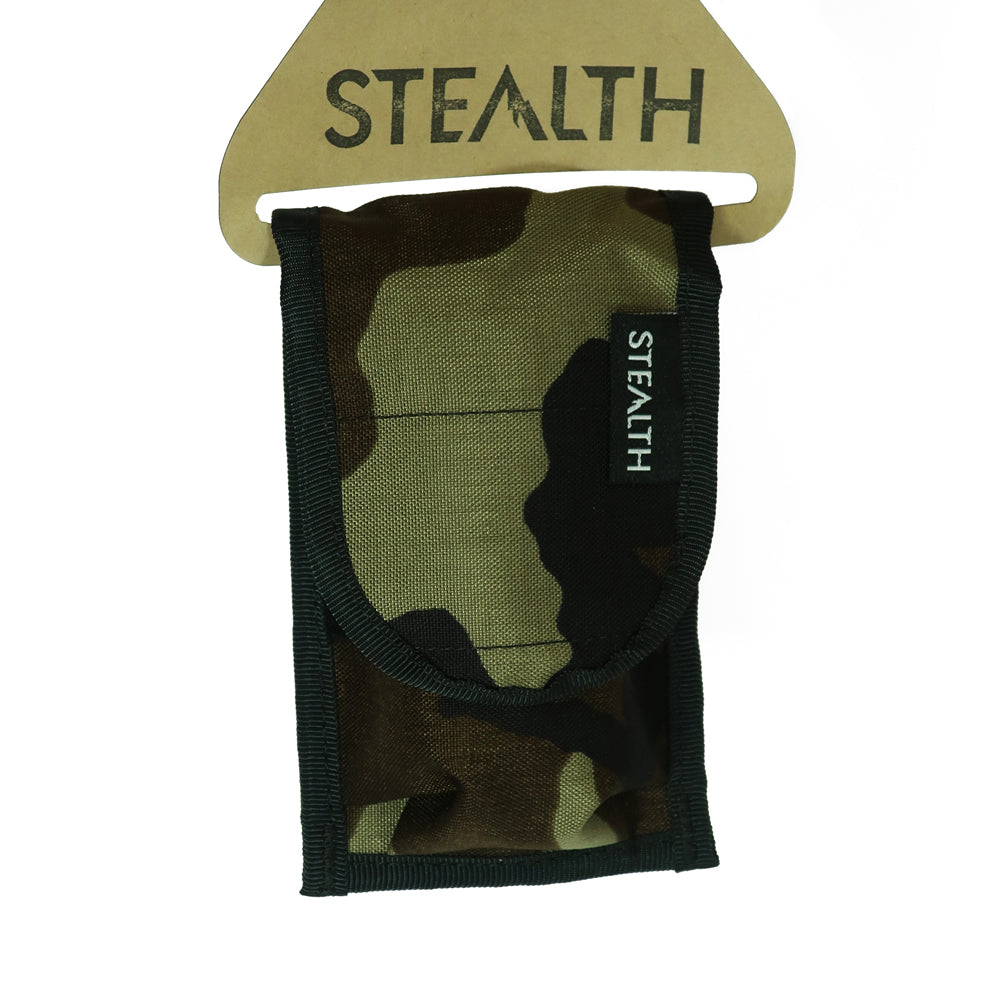 Collapsible content
Reviews

Works well, room for improvement

I got the phone pouch to use while working as a cycle courier. I wear the pouch on the strap of my messenger bag. This is a good position as I can easily hear notification alerts. When I'm stopped I can quickly pull my smartphone out, update my job records then slip it back in and ride away.

The core functionality of the pouch is good. It's weather resistant and sits in a good position. A few tweaks would make it even better:

My phone is small by modern standards (iPhone 13 mini) but once in its Otterbox Defender case it's a tight fit to get it into the phone pouch. This works well when the pouch is dry, but when it's wet the top edge of the reinforcing tends to collapse into the case opening, making it difficult to slip the phone in single-handed. A metal or plastic insert might mitigate this as might a slightly wider opening (I realise this would be case specific).

Getting it out is also a little tricky, as the pouch design has the phone completely covered by the pouch (again, this is case specific). This means that I need to push up from the bottom of the pouch so that the top of the phone pops up, so that I can pull it out. As I prefer to do this single-handed this requires a two-step manoeuvre, where I'd prefer one.

Lastly, the velcro seal is good at keeping the lid on the pouch, but it's aggressive and makes it difficult to quickly lift the lid. I covered up some of the velcro so that the seal was less sticky, so less velcro here would be ideal for me. A magnet could be even better as the velcro also fights the cheap polyprop gloves that I'm currently wearing.

I bought this pouch knowing that it would be a starting point rather than a destination. In my opinion Stealth make excellent hard-wearing products, so it's mainly personalisation points that keep me from giving this product 5 stars.