The Inaugural Rebel Ride
A ride from Hamilton to Taupo. Words and photos anon.
Having always wanted to try a brevette but never having been quite brave enough, nor having been able to pin down a riding buddy, the Rebel Ride immediately caught my attention. What better than an organised event, that wasn't too long, was in the North Island, and was geared towards women who were new to bikepacking. While I wasn't technically new to bikepacking, I was new to riding without my mechanic/cheerleader/trip planner and safety net (read: partner). 

A few mentions and we soon had a group of eight keen women ready for an adventure. A group of eight was always going to a be a bit to wrangle but worth it in the fun department however it wasn't meant to be. Three months later and we had lost 5 to bike injuries, overseas trips, work commitments and the dreaded Covid-19.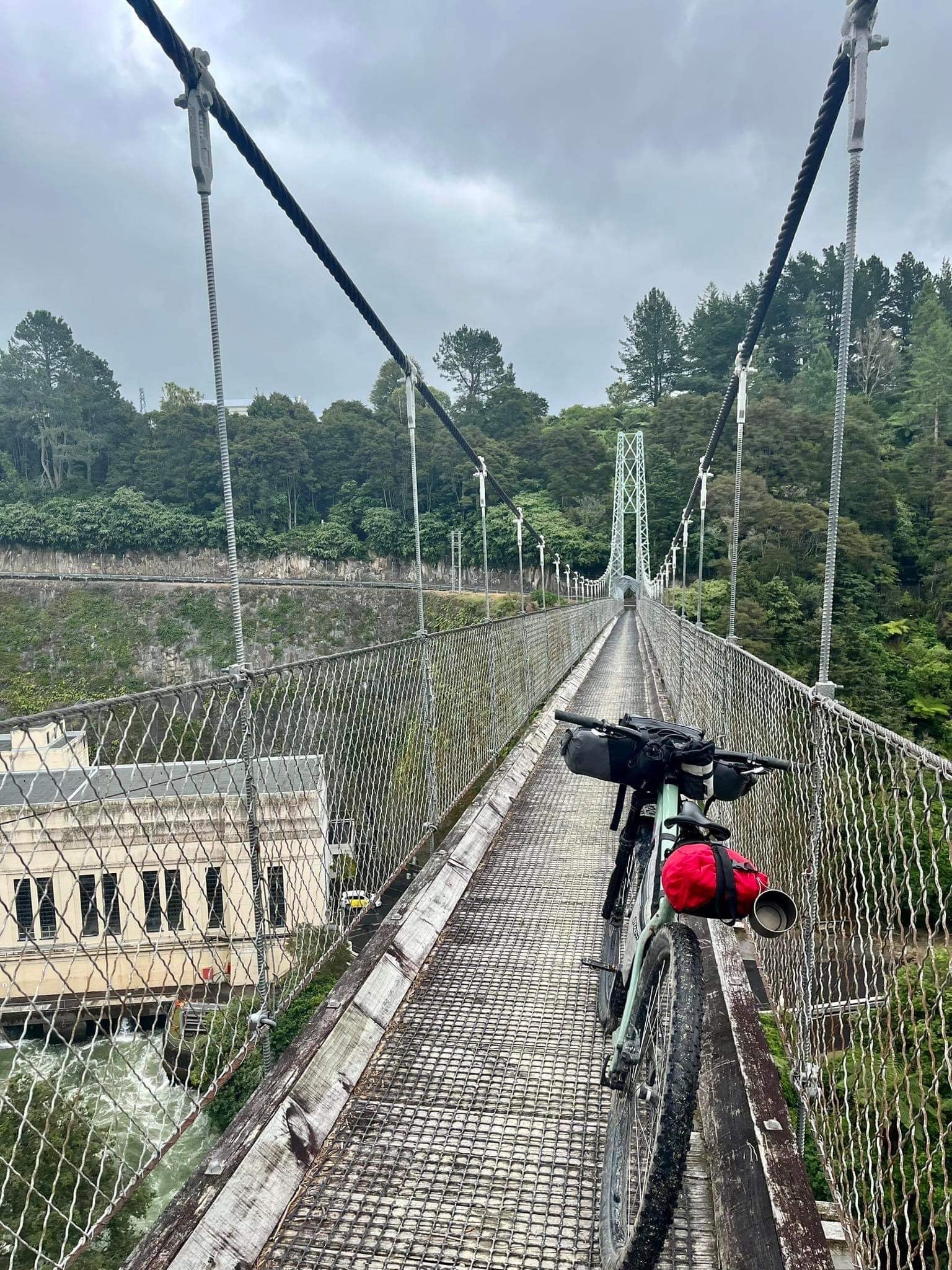 So come December the 9th, myself, sister and sister in law set off from Hamilton to Taupo.

The first daysawus cruising down the Waikato river trails at a very leisurely pace and luckily still close enough to the main roads for a quick call into the mechanic and number one supporter to fix a bent derailleur. Only a few hours later we arrived at Epworth Camp where upwards of 30 women had already set up camp for the night. Epworth camp was where I first registered how cool it was to see so many women out there doing a typically male dominated activity.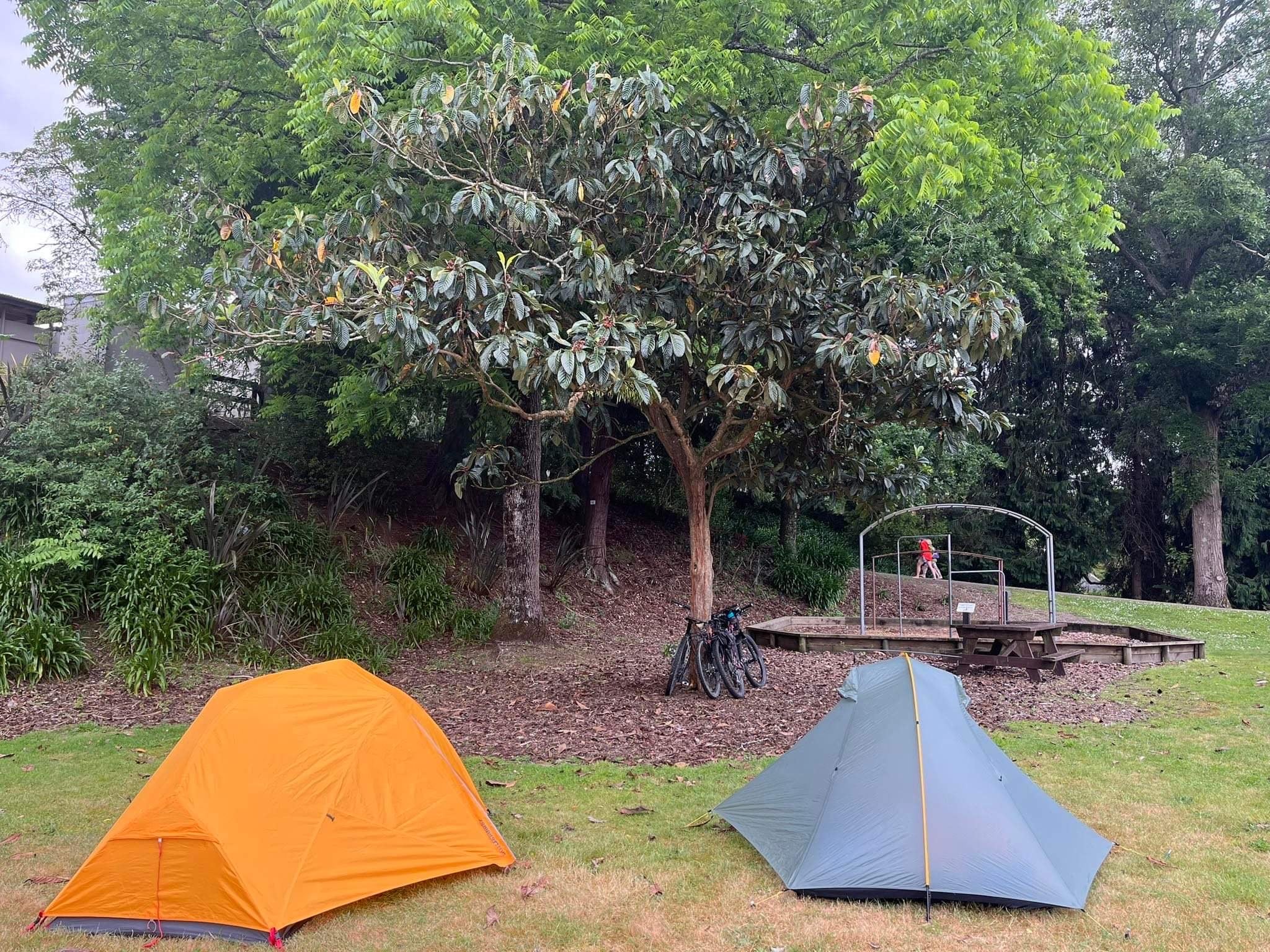 Day two we continued our leisurely pace and after some serious faff (thanks Soph for out 'faffing' me for once and helping me feel comparatively organised!) we were last to leave the campground. Highlights of this day included the delicious morning tea at Rhubarb cafe, soaking in the sun on back country roads, and a swim and wash at the end of the day in Mangakino. The character building included A LOT of rain, thunder, lightening, and sympathy for Soph (who was riding for the first time with clips, on her first bikepacking trip (having done minimal mountain biking) and on a borrowed bike) taking a few tumbles in including two where her Apple Watch asked if she should be calling emergency services..... I digress to say Soph you did an amazing job and your persistence was commendable (but will you ever come on a trip with me again??? ).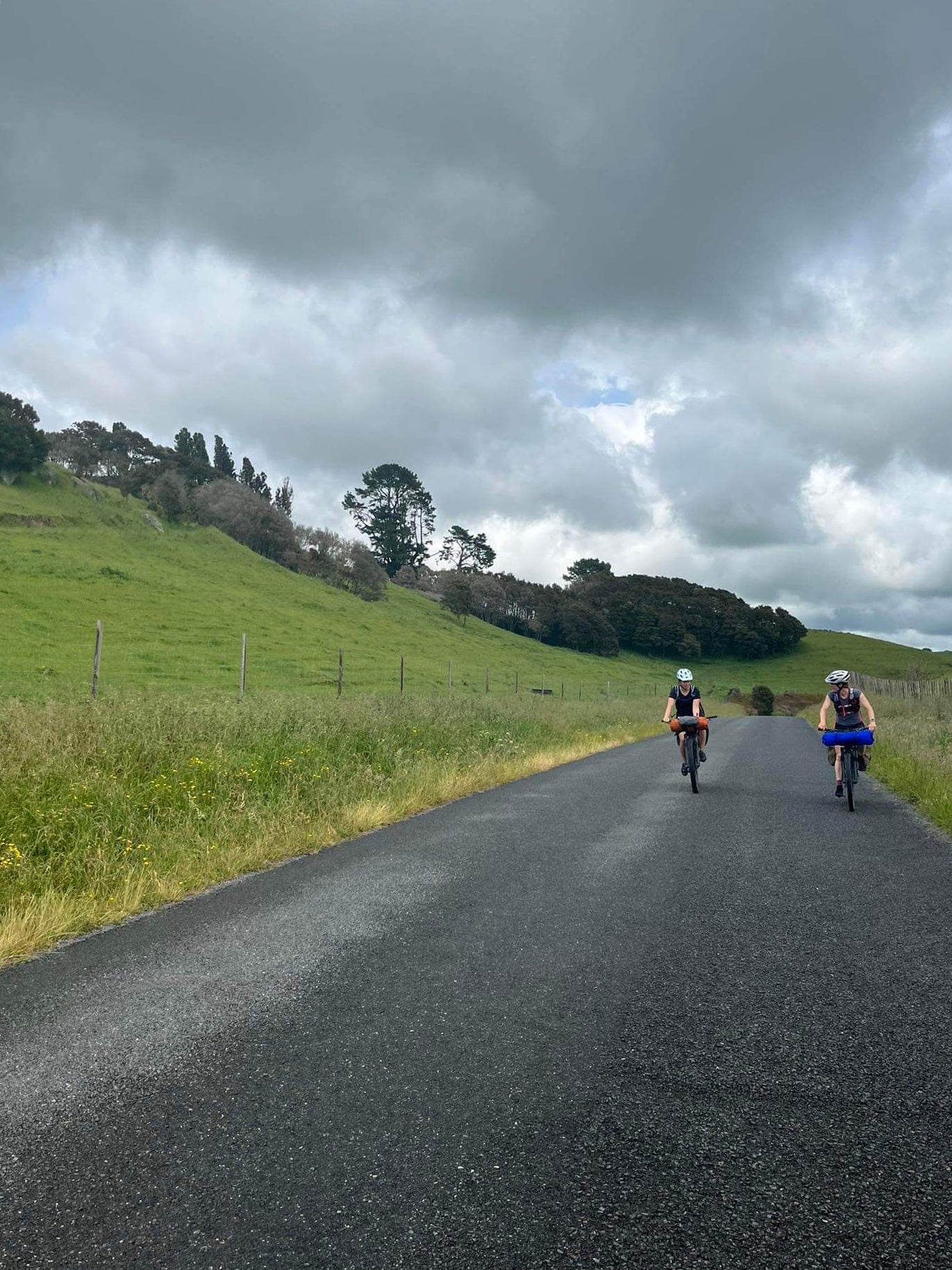 Overnight the storm unfortunately continued and by the third morning our tents were surrounded with water, almost everything was soaked (dry bag contents included), and I had slept with my raincoat over my head to avoid the rain that was somehow coming down inside the tent. Thankfully crisis was averted when after 10mins of trying to get a spark from a soaked lighter we managed to light the stove to have a quick morning coffee before setting off on our biggest and final day.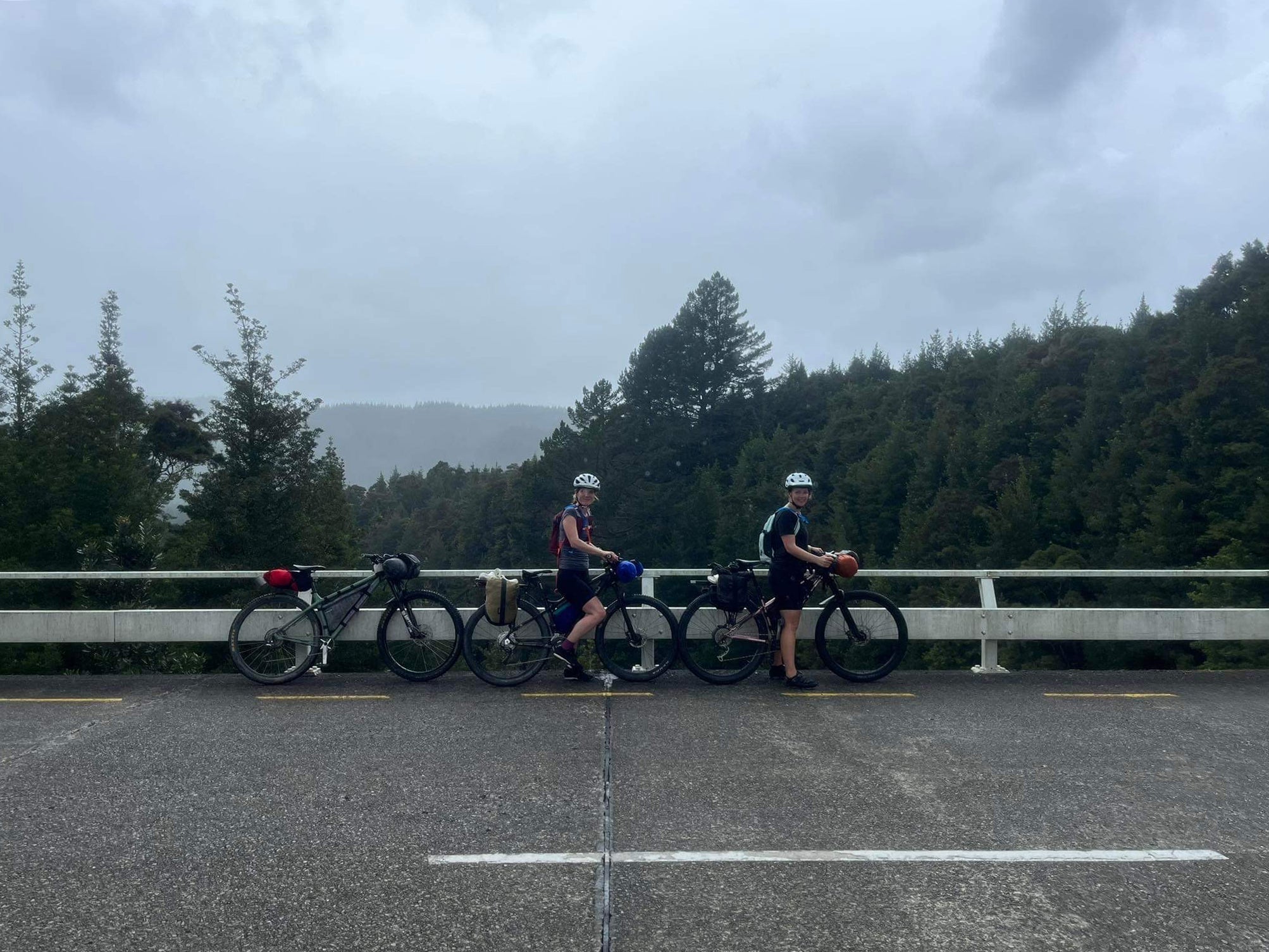 For the final push we battled and enjoyed more rain and a big, long hill from Whakamaru towards Lake Taupō, and then an enjoyable descent on the Otaketake Trail into Kinloch. Luckily I had riden the lake Taupo tracks before and knew that they are some of my favourite cruisey rides in the country and could imagine the swims, views and sunshine even when we were still rather wet and muddy! While we didn't pass many or were passed by many it remained amazing to know that there had been so many women riding ahead of us (and not so many behind) who by all reports we're having an amazing time. We especially appreciated three from Rotorua who we kept leap frogging and who were consistently in good spirits and often singing as they went.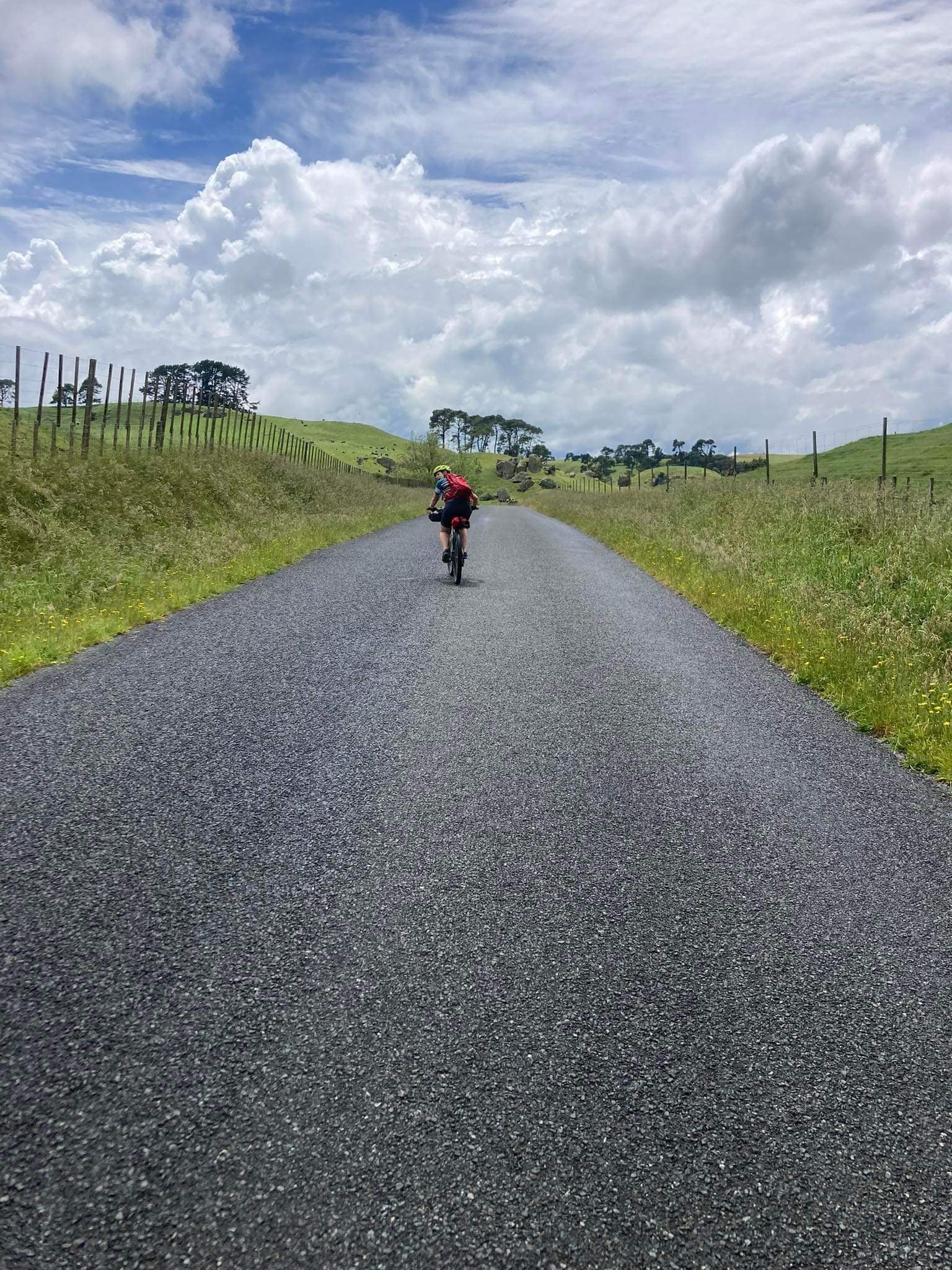 After another section of the Great Lakes Trails,theW2K, we rolled into Taupo just in the nick of time at 5pm on Sunday 11th December, wet, muddy, tired but with a sense of achievement, adventure, and a desire to do it all over (but perhaps exploring more new country and with some sunshine and swims please ).
Thanks to Katie and others who worked hard to organise the event and so successfully pulled many women together. Thanks to Soph and Heather (and Nicola, Nicola, Michaela, Emma and Cara) for saying yes when I casually suggested it. And a massive thanks to Mike from Stealth Bike Bags for kitting us out with amazing gear, putting up with our many questions pre-trip, and being our trusty mechanic (amongst many other things).

I secretly hope that few people read this because writing is not my thing, but if you are, and you have got to this point AND you are even slightly considering trying out bikepacking, give it a go, you won't regret it.
We started our trip from Blackball on a rather grey and drizzly day. Before even leaving the car park we met the Ground Effect crew coming out from the previous...

We started our trip from Blackball on a rather grey and drizzly day. Before even leaving the car park we met the Ground Effect crew coming out from the previous...